Garage Door Installation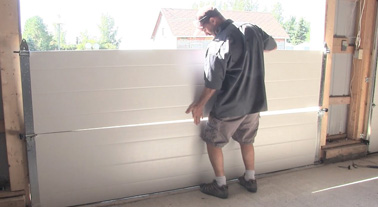 We offer garage door installation in Roslyn, NY for a cheap price!
Installing a brand new garage door is a long and tedious process. There are dozens of parts that must be assembled in the right order. You also need to use certain tools to ensure the job is done correctly and that none of the components of the door are placed under unnecessary stress. If you make mistakes during installation, the garage door will not work as it should. Also, it will deteriorate quickly over time and you will end up with no warranty and a lot of defective components. If you attempt to install the door by yourself, be aware that you may get seriously hurt. Torsion and extension springs are dangerous components to install. Also, a falling garage door is certainly not something you want to be near.
Call us: 516-962-5000
Cheap Garage Door Installation in Roslyn, NY
Instead of risking your new door and your safety, give Roslyn Garage Door a call. Our services are so affordable that New York locals call us all the time for any kind of garage door problem. Our experts are licensed and insured – we guarantee that your door will be installed perfectly and you won't find a scratch on it after our specialist leaves. We work with all of the major garage door brands, such as:
Get Your Garage Door Installed Fast – Roslyn, NY
Perhaps you don't know what type of insulated or non-insulated garage door to purchase? This is why we are here to help you! All you have to do is give us a call and we'll give you all the details you require. We will then install the door on your garage quickly and effectively. Don't forget that we offer a warranty for our services and parts. Call now for Roslyn garage door installation services!
Call: 516-962-5000