Roslyn Garage Door
Roslyn Garage Door repairs in Long Island, NY installs and replaces various types of residential and commercial garage doors like carriage house doors, vinyl garage doors, steel/aluminum, glass wood, wooden composite garage doors, traffic doors, rolling service doors, fire doors, rollup gates, rollup gates, traffic doors, security doors and more!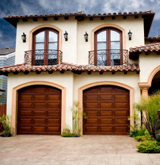 Our elite group of technicians specializes in garage repair and garage installation.  Whether you need someone to fix your broken torsion spring, replace your bottom rubber, or install a brand new customized garage door down to the size, style, color and installation Roslyn Garage Door is the company to call!  Our entire staff is highly trained in the areas that they specialize in and is very knowledgeable of the mechanics of garage doors.  Whether you are just calling to compare prices and estimates, or you are scheduling an appointment to install a new garage door with fitted hardware and new spring systems, your call is taken with equal importance and value.  The Roslyn Garage Door phone representatives do their best to give each of customer individual time and help them with their inquiries and concerns. 
Call us today at (516) 962-5000
Call Roslyn Garage Doors now for all inquiries; (516) 962-5000.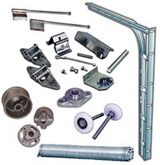 Our technicians have been in the garage door trade for over 10 years doing thousands of garage repairs.  There is nothing that the techs from Roslyn Garage Door have not seen.  Even if you are calling for an estimate the Roslyn Garage Door techs come with their equipment in case they need to do an onsite repair.  We in Long Island, NY use top of the line steel manufactured here in the United States unlike many other garage door companies that use cheap steel imported from other countries like China.  The problem with cheap steel is that although it will fix the problem, the question is for how long?  Don't just choose a company for their prices; choose them for their quality and reputation.  We having been servicing garage doors for customers in Roslyn, NY for over 10 years and over 65% of our clients have heard about us from someone else, or are returning loyal customers.   Our technicians do the most professional, durable and long lasting garage repairs, replacements and installations.  Our local garage door company has many technicians in the area of Roslyn, NY which is why we are able to schedule people for the same day of their call and have the fastest turnaround response in the area.  Roslyn Garage Door also serves neighboring vicinities around Roslyn, NY as well.
Roslyn Garage Door in Long Island, NY also specializes in repair, replacement and installation for garage door hardware:
Torsion springs
Extension springs
Converting extension to torsion
Bottom rubber
Weatherstripping
Garage door openers (we work with LiftMaster, Genie, Chamberlain and Craftsman)
Garage door opener drive: belt, screw drive, chain drive, computer controlled drive
Panels
Sections
Lock bar
Lock handle
Cables
Pulleys
Rollers
Tracks
Operator support
Angle iron
J bar
Commercial springs
Keypad
Brackets
And much more!
Roslyn Garage Door works with leading garage door manufacturers like Wayne-Dalton, Amarr, Clopay, and CHI Overhead Doors.  We can help you customize a garage door down to the size, style, material, insulation, window inserts and more.  Even if you are calling because you don't know what kind of garage door you're interested in, we will gladly assist you in choosing the right door.  Leave it up to the professionals from Roslyn Garage Door, it is our duty to help you!  We also work with leading garage door opener manufacturers like LiftMaster, Genie, Chamberlain and Craftsman.  All with a choice of horsepower, drive and model.  The garage door opener selections we have available meet all the UL requirements, are proven to be 100% safe, and have remarkable technological features that best suit your needs!
Call us today at (516) 962-5000
Roslyn Garage Door also provides other garage door services like:
Balance and alignment
Inspection
Diagnostics
90 day warranty
Lubrication of all moving parts
Free estimates
Free over the phone consultation
1-3 day garage door installation
Same day service
Flexible scheduling
247 emergency services

Yes we work on nights, weekends and holidays! 24 hours a day 7 days a week 365 days a year!

100% customer satisfaction
Fastest turn around responses in all of Roslyn, NY!
Whether you are in need of an emergency garage repair, or are interested in purchasing a new commercial garage door or just need to ask a question regarding garage doors, your call is taken with equal respect and individual care.  Please feel free to call Roslyn Garage Door at any time and our friendly phone representatives will help you!  We have been repairing garage doors in Roslyn, NY for over 10 years satisfying customers and maintaining our reputation.  Whether is a free estimate or an entire garage door installation, Roslyn Garage Door will take care of you and provide you with individual care and attention.  Call us now and we will help you with all garage door inquiries and concerns.
Call Roslyn Garage Doors now for all inquiries; (516) 962-5000.